Reading Time:
6
minutes
Let's talk about what affiliate marketing is, and how you can use it to grow your dropshipping business. Plus, I'll share 3 awesome tools that you can use to set up your own affiliate program.
Let's dive right in.
What Exactly is Affiliate Marketing?
"Affiliate marketing is the process of earning a commission by promoting other people's products. You find a product you like, promote it, and earn a piece of the profit for each sale you make."
Dropshippers can take advantage of this marketing tactic by creating their own affiliate marketing programs. To do this, you ask affiliates to promote your product in exchange for a commission on the sales they make.
To see this in action, let's take a look at how MVMT uses an affiliate program to promote their watches and sunglasses.
They have an affiliate program page on their website, detailing the key information affiliates to need to know.
They show the commission affiliates can expect to earn on each sale they make for the watch brand — in this case, 10% of the sale. And, they tell you that the referral period is 15 days. This means that after a customer clicks an affiliate's link, they need to buy within 15 days for the affiliate to collect their 10% commission.
Also, MVMT clearly details the money affiliates can expect to earn promoting their products. This can help entice affiliates to get involved.
We can tell from this information that if an MVMT affiliate were to sell one product a day, they could make $405 per month. But, if they sell 100 products per day, they can make a whopping $40,500 each month. With all this in mind, let's talk about…
How to Set up an Affiliate Marketing Program
You need an app to help you create and manage your affiliate program. Let's run through 3 great options.
This Shopify app allows you to build a custom affiliate program, register affiliates in a few simple steps, and easily review affiliate performance. And, you can set up automatic payments through PayPal.
Each of your affiliates has access to their own unique dashboard, where they can download affiliate links and banners to add to their websites. There's also a handy email channel you can use to communicate with your affiliates.
In addition, Refersion makes it easy to find new affiliates. It enables you to set up campaigns to turn new customers into affiliates. And, the app lists your affiliate program in the Refersion market directory. Refersion is free for 14 days, so give it a try to explore its features.
This affiliate marketing tool helped popularize the 'Get $15' section that you may have seen on e-commerce sites. It's used by established e-commerce brands like Warby Parker, Birchbox, and the Dollar Shave Club.
FriendBuy has all the features you need to set up an affiliate program, but it is more expensive than Refersion. FriendBuy's price tag may be fairly steep if you're just getting started.

3- ShareASale
This tool is for more developed dropshipping stores. You need to pay a few hundred dollars to access the ShareASale network. On top of that, you'll also need to pay a 20% transactional fee, and at least $25 each month.
But, unlike many other affiliate networks, ShareASale's affiliates are all pre-screened. That's why ShareASale is a great way to find high-performance affiliates who can drive sales for your business.

Okay, so you've chosen an affiliate marketing app.
Next, you need to…
Set The Parameters Of Your Affiliate Program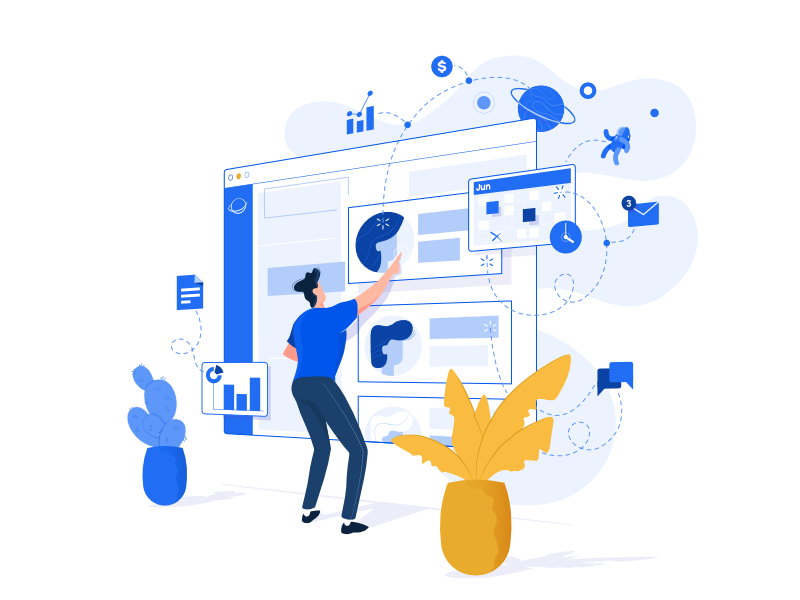 1- Decide how much commission you're willing to offer
How much you offer is up to you. A higher rate will obviously attract more affiliates. But it'll also eat into your profit margins. Still, making less profit on that first sale isn't necessarily a bad thing.
Why?
Because affiliate marketing isn't just about making sales. It's also a great way to hook in new customers. And this is important. Repeat customers spend 67% more than new customers!
And what's more, a 5% increase in customer retention can increase company profits by 95%.
So, if you can turn those new customers into repeat customers, consider giving your affiliates the lion's share of that first sale.
Plenty of businesses actually lose money in the short term by paying affiliates a high commission rate. They do this because they know that in the long run, they can turn a profit reselling to those same customers.
So, start by working out your current profit margin. To help, you can use Shopify's Profit Margin Calculator. Research how much commission your competitors pay their affiliates — most businesses clearly state their affiliate commission rates on their website. With this information, you can then set more competitive rates, or add bonuses and incentives.

2- Find affiliates to promote your products
If you use a service like Refersion, or ShareASale, your affiliate program will be available to affiliates in their network. But, you can also grow your affiliate network yourself. The easiest way to get started is to get your customers involved.
To do this, encourage customers to refer a friend to your store for a cash incentive. You can also promote your affiliate program on your website, on social media, and in your email marketing campaigns.
Also, each time you make a sale, promote the details of your affiliate program in your purchase receipt email. Remember, existing customers are already familiar with your brand.
And after they've had a positive experience with your business, it's likely that they'll be happy to tell their friends and family about it. To sweeten the deal further, provide them with a discount code to share.

3- Reach out to influencers in your niche
It can be tough to find partners who have an existing online audience and are interested in what you have to sell. But — just like when trying to find new customers — the more niche your product is, the easier it is to cut through the noise and connect with affiliate partners.
Another benefit of niche marketing is that influencers in an industry tend to know each other. So, once you've developed a relationship with one influencer, it's often easy to expand your network partnerships.
To reach out to influencers, browse popular Instagram hashtags in your niche. Then, identify accounts with at least a few thousand followers and high engagement. These are the influencers who are most likely to benefit from becoming an affiliate. Then, check to see if they're an affiliate for other brands already.
Why?
Because if an influencer repeatedly promotes the same product, that's a good sign that they're doing well with affiliate marketing — and so, might be interested in your products.
Often, influencers will have an email address in their bio, or on their website, specifically for business enquiries. So reach out to them personally.

In summary, affiliate marketing is an incredible opportunity for dropshipping stores. So choose an affiliate platform, create your offer, and start partnering with affiliates to grow your business!